Overview
Pathophysiology
Fingertip pulp is divided into numerous small compartments by vertical septa that stabilize the pad. Infection occurring within these compartments can lead to abscess formation, edema, and rapid development of increased pressure in a closed space. This increased pressure may compromise blood flow and lead to necrosis of the skin and pulp. Note the image below.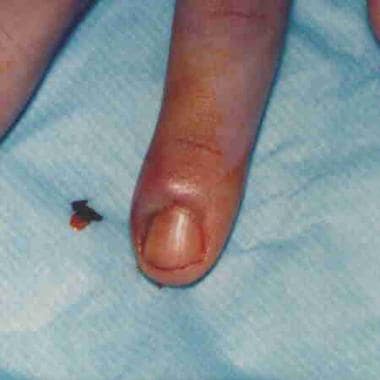 A paronychia can progress to a felon if left untreated.
What would you like to print?