Overview
Practice Essentials
Prematurity is a term for the broad category of neonates born at less than 37 weeks' gestation. Preterm birth is the leading cause of neonatal mortality and the most common reason for antenatal hospitalization. [1] For premature infants born with a weight of less than 1000 g, the 3 primary causes of mortality are respiratory failure, infection, and congenital malformation. See the image below.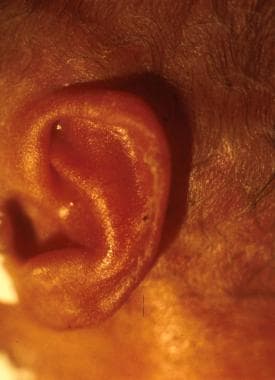 Preterm infant at 28 weeks' gestation. Note the small amount of ear cartilage and/or flattened pinna.
Essential update: Study indicates that dexamethasone may affect hearing and intelligence in preterm infants
A meta-analysis by Ruolin et al indicated that dexamethasone use in preterm infants may have significant deleterious effects on hearing and intelligence. The study looked at ten randomized, controlled trials involving a total of 1038 preterm infants, including 512 who received intravenous dexamethasone and 526 who received a placebo. The investigators found a significantly lower intelligence quotient in patients who received dexamethasone treatment within seven days following birth, compared with the placebo group. [2]
In infants who began treatment with dexamethasone more than seven days after birth, the incidence of hearing loss was significantly greater than in the controls, although the change in intelligence quotient was comparable to that in the placebo group. The investigators also found that the incidence of cerebral palsy and visual impairment were similar in the dexamethasone and placebo groups whether dexamethasone was received within seven days following birth or later. [2]
Signs and symptoms
Confirmation of gestational age is based on physical and neurologic characteristics. The Ballard Scoring System remains the main tool clinicians use after delivery to confirm gestational age by means of physical examination. [3] The major parts of the anatomy used in determining gestational age include the following:
Ear cartilage (eg, a preterm infant at 28 weeks' gestation has a small amount of ear cartilage and/or a flattened pinna)

Sole (eg, a preterm infant at 33 weeks' gestation has only an anterior crease on the sole of the foot)

Breast tissue (eg, a preterm infant at 28 weeks' gestation has no breast tissue, and the areolae are barely visible)

Genitalia
See Clinical Presentation for more detail.
Diagnosis
Laboratory studies
Initial laboratory studies in cases of prematurity are performed to identify issues that, if corrected, improve the patient's outcome. Such tests include the following:
Complete blood count (CBC): May reveal anemia or polycythemia that is not clinically apparent

White blood cell (WBC) count: A high or low WBC count and numerous immature neutrophil types may be found; an abnormal WBC count may suggest subtle infection

Blood type and antibody testing (Coombs test): These studies are performed to detect blood-group incompatibilities between the mother and infant and to identify antibodies against fetal red blood cells (RBCs); such incompatibilities increase the risk for jaundice and kernicterus

Serum electrolyte levels: Frequent determination of serum sodium, potassium, and glucose concentrations, in conjunction with monitoring of daily weight and urine output in extremely low birth weight (ELBW) infants, assist the practitioner in determining fluid requirements
Imaging studies
Imaging studies are specific to the organ system affected. Chest radiography is performed to assess lung parenchyma in newborns with respiratory distress. Cranial ultrasonography is performed to detect occult intracranial hemorrhage in ELBW newborns. Prematurity itself is not an indication for an imaging study.
Lumbar puncture
Lumbar puncture is performed in infants with positive blood cultures and in those who have clinical signs of infection (presumed sepsis) and for whom a full course of antibiotic coverage is planned.
See Workup for more detail.
Management
Stabilization in the delivery room with prompt respiratory and thermal management is crucial to the immediate and long-term outcome of premature infants, particularly extremely premature infants.
Respiratory management
Recruitment and maintenance of adequate or optimal lung volume; in infants with respiratory distress, this step may be accomplished with early continuous positive airway pressure (CPAP) given nasally, by mask (Neopuff), or by using an endotracheal tube when ventilation and/or surfactant is administered

Avoidance of hyperoxia and hypoxia by immediately attaching a pulse oximeter and, using an oxygen blender, keeping the oxygen saturation (SaO2) between 86% and 93%

Prevention of barotrauma or volutrauma by using a ventilator that permits measurement of the expired tidal volume and by keeping it at 4-7 mL/kg

Administration of surfactant early (< 2 hr of age) when indicated and prophylactically in all extremely premature neonates (< 29 wk)
Thermoregulation
In the intensive care nursery, radiant warmers may be used to compensate for heat loss in the premature infant. Incubators are more efficient than radiant warmers because the heated environment decreases heat loss due to conduction, convection, and radiation. In all nurseries, the environmental temperature should be maintained at more than 70°F (>21°C).
Fluid and electrolyte management
Preterm infants need intense monitoring of their fluid and electrolytes because of increased transdermal water loss and immature renal function in these infants, as well as various environmental issues (eg, radiant warming, phototherapy, mechanical ventilation). The degree of prematurity and the infant's specific medication problems dictate initial fluid therapy. However, the following general principles apply to all preterm infants:
Initial fluid should be a solution of glucose and water

Electrolytes should not be added until the infant is 24 hours of age, when urine output is adequate

Infants who develop acute tubular necrosis (ATN) should be treated with fluid restriction that equals insensible water loss plus urine output

Hyponatremia and weight gain should be treated with decreasing fluid administration
The patient's weight should be followed up every 24 hours. Results of laboratory monitoring and change in weight dictate changes in fluid and electrolyte support.
See Treatment and Medication for more detail.
Background
Prematurity refers to the broad category of neonates born at less than 37 weeks' gestation. Preterm birth is the leading cause of neonatal mortality and the most common reason for antenatal hospitalization. [1] Although the estimated date of confinement (EDC) is 40 weeks' gestation, the World Health Organization (WHO) broadened the range of full term to include 37-42 weeks' gestation.
Premature newborns have many physiologic challenges when adapting to the extrauterine environment. Most articles in the neonatology section discuss in detail the most serious of these problems. Serious morbidities occur in extremely low birth weight (ELBW) infants. For more information, see Extremely Low Birth Weight Infant, Acute Respiratory Distress Syndrome, Bronchopulmonary Dysplasia, Periventricular Hemorrhage-Intraventricular Hemorrhage. The near-term neonate (34-36 weeks' gestation) has issues of prematurity that include feeding immaturity, temperature instability, and prolonged jaundice. This article provides a general overview of the premature infant.
Pathophysiology
Before birth, the placenta serves 3 major roles for the fetus: provision of all the nutrients for growth, elimination of fetal waste products, and synthesis of hormones that promote fetal growth.
With the exception of most electrolytes, the maternal circulation contains more substrate (eg, blood glucose) than the fetal circulation. In addition, the placenta is metabolically active and consumes glucose. Waste products of fetal metabolism (eg, heat, urea, bilirubin, carbon dioxide) are transferred across the placenta and eliminated by the mother's excretory organs (ie, liver, lung, kidneys, skin).
In addition, the placenta acts as a barrier to infection through mucosal macrophages and by allowing transfer of maternal immunoglobulins (immunoglobulins such as immunoglobulin G [IgG]) to the fetus beginning at 32-34 weeks' gestation. Placental dysfunction is involved in the transfer of IgG. Antibacterial activity of the amniotic fluid improves as gestational age advances.
Each of the immature organs of a premature infant has functional limitations. The tasks of caregivers in neonatal intensive care units (NICUs) are to recognize and monitor the needs of each infant and to provide appropriate support until functional maturity can be achieved.
Frequency
United States
In the general population, an estimated 12% of infants are born prematurely, and about 50% of preterm births are preceded by preterm labor. [1]
International
No reliable numbers are available because different countries use different definitions of birth (eg, survival after birth, survival after 1 month).
Mortality/Morbidity
Preterm births account for approximately 70% of neonatal deaths and 36% of infant deaths, as well as 25-50% of cases of long-term neurologic impairment in children. [1]
The mortality rate is high in developing countries, especially those of Sub-Saharan Africa. The perinatal mortality rate is 70 deaths per 1000 births; the neonatal mortality rate is 45 deaths per 1000 live births. Preterm birth is the strongest independent predictor of mortality in the United States. Preterm delivery accounts for 75-80% of all neonatal morbidity and mortality.
Since the early 1960s, survival rates of premature infants substantially increased because of technologic advances. From 1989-1990, infants with birth weights less than 751 g had a survival rate of 39% (range among centers, 23-48%). In 1992, the US Food and Drug Administration (FDA) approved exogenous surfactant therapy for respiratory distress syndrome (RDS), leading to a considerable improvement in survival rates. Since the FDA approved the use of surfactant and since the subsequent introduction of numerous natural surfactants, the mortality rate attributed to surfactant deficiency has been markedly reduced. See Acute Respiratory Distress Syndrome.
Data from the Vermont Oxford Network in 1994-1996 indicated that the survival rate of infants born weighing less than 1000 g was 74.9%. [4] Survival of infants born weighing less than 1000 g and requiring cardiopulmonary resuscitation in the delivery room was substantially decreased (53.8%). The changes in obstetric and neonatal care in the first half of the decade of 1990s decreased mortality and morbidity for ELBW infants. No additional improvements in mortality and morbidity were observed at the end of the decade.
Obstetric and pediatric personnel must be familiar with their own institutional data in addition to national benchmarks related to gestational age and mortality rates. These data are essential for proper prenatal counseling of parents and/or caregivers regarding survival and resuscitation plans.
The 3 primary causes of mortality in infants born with a weight of less than 1000 g are respiratory failure, infection, and congenital malformation. Infection of the amniotic fluid leading to pneumonia is the major cause of mortality. [3] In infants who weigh less than 500 g at birth, immaturity is listed as the only cause of mortality. See Ethical Issues in Neonatal Care.
Women who have an intrauterine infection do not respond to tocolytics. Preterm premature rupture of membranes (PPROM) is associated with 30-40% of premature deliveries. See Premature Rupture of Membranes. Mortality of the premature infant increases with coexisting PPROM but depends on gestational age and the expertise of the maternal-fetal monitoring team. Postnatal findings of periventricular leukomalacia (PVL) on cranial ultrasonography are highly correlated with chorioamnionitis.
In premature infants with a congenital heart defect (CHD), excluding isolated patent ductus arteriosus, the actuarial survival rate is 51% at 10 years, whereas infants with both CHD and prematurity have substantially worsened outcomes than infants who only have one of these conditions. [5] The survival rate improved as the study period (1976-1999) progressed. Congenital anomalies are an independent risk factor for mortality and morbidity in preterm birth.
In a longitudinal study of 1279 extremely premature children, (gestational age ≤28 wk; birth weight < 1250 g), Robertson et al found permanent hearing loss in 3.1% and severe-to-profound loss in 1.9%. [6] Among affected children, hearing loss was delayed in onset in 10% and progressive in 28%. Prolonged supplemental oxygen use was the most important marker for predicting hearing loss.
Werner et al. found, in a retrospective analysis of data from 20,231 live births recorded between 1995 and 2003, that very premature infants who are delivered vaginally have fewer breathing problems than do those delivered by cesarean section. All of the study's infants were born after 24-34 weeks' gestation, with 69.3% of them delivered vaginally. In comparison with the vaginally delivered infants, those delivered by cesarean section were more likely to be born in respiratory distress (39.2% compared with 25.6% for vaginal delivery). Infants in the study who underwent cesarean delivery were also more likely than vaginally delivered infants to have a 5-minute Apgar score of less than 7 (10.7% vs 5.8%, respectively). [7, 8]
Race
Premature infants are born to women of every race. ELBW infants are most commonly born to women of low socioeconomic status, black women, teenaged female adolescents, and mothers older than 40 years. Women at highest risk of premature delivery can be assessed by using a scoring system that reviews their socioeconomic status, history, daily habits, and current pregnancy events. [5] About 30% of women with a high-risk score deliver prematurely compared with 2.5% of women with a low-risk score.
Primarily because of the increased incidence of preterm infants, the overall neonatal mortality rate in blacks in the United States is 2.3 times that of whites. Improvements in socioeconomic status and perinatal care have not improved the rate of prematurity and infant mortality rate in this population.
Sex
The results from one study (N=2549 neonates) noted that male infants born prematurely realized a higher risk of grade III/IV intraventricular hemorrhage, sepsis, and major surgery than premature females. A greater risk of mortality and poorer long-term neurologic outcome were also noted; however, sex-related differences for these appeared to lose significance at 27 weeks' gestation. [9]
Female sex is associated with increased rates of survival of newborns born at 22-25 weeks' gestation.
Media Gallery
of 8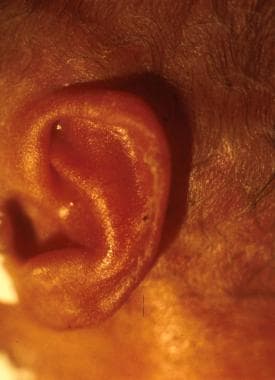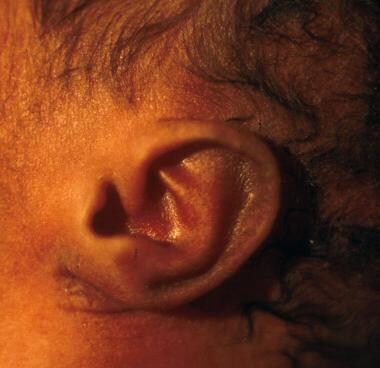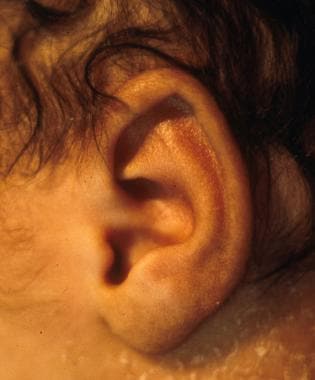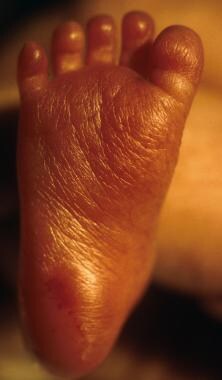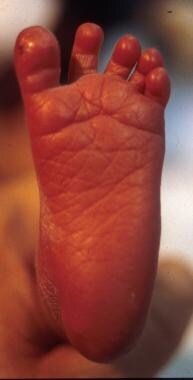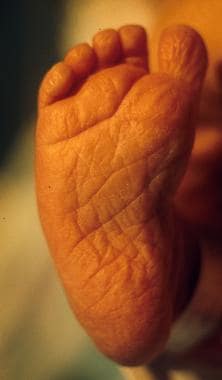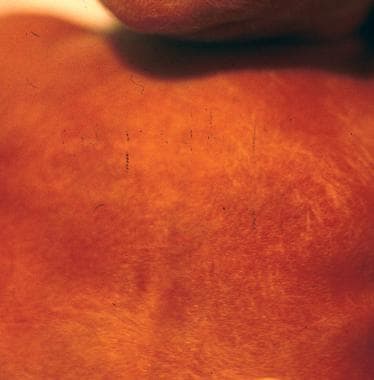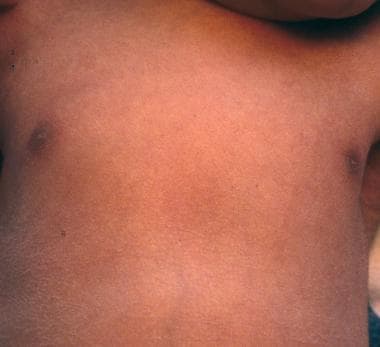 What would you like to print?