Workup
Approach Considerations
No laboratory or imaging studies are required in stucco keratosis. If the diagnosis is in question, then a shave biopsy can be performed to confirm the diagnosis.
Histologic Findings
A church spire–like epidermal hyperplasia similar to that in hyperkeratotic seborrheic keratosis is seen, as in the image below.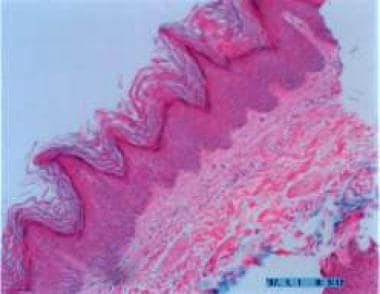 Photomicrograph of characteristic church spires of stucco keratosis.
What would you like to print?