DDx
Diagnostic Considerations
Acute chlamydial infection (inclusion conjunctivitis)
Toxic follicular conjunctivitis (secondary to topical medications or other compounds)
Allergic conjunctivitis and inflammatory trachoma, differentiated in the image below: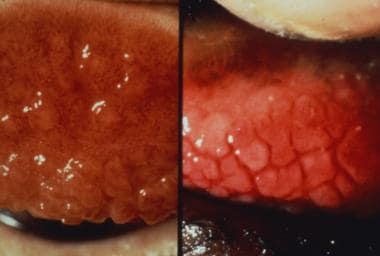 The image on the left shows intense inflammatory trachoma, and the image on the right shows allergic conjunctivitis with the typical cobblestone papillae. Courtesy of John D. C. Anderson, MD, and Murray McGavin, MD.
Differential Diagnoses
What would you like to print?