Workup
Imaging Studies
Standard radiographs, including the anteroposterior (AP), lateral, and oblique views, are usually sufficient to diagnose carpal fractures. [21] If such fractures are not adequately depicted with standard radiographs, additional imaging studies, including bone scanning, computed tomography (CT), and magnetic resonance imaging (MRI), may help confirm them. [22, 23, 24] A retrospective study of pediatric carpal fractures by Eckert et al suggested that MRI may be the imaging method of choice for children with persistent symptoms. [25]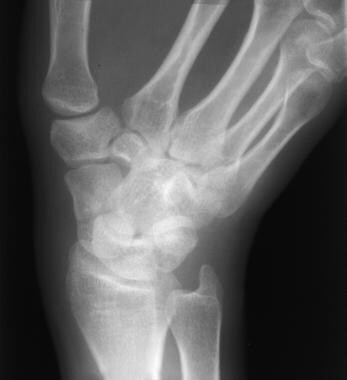 Nondisplaced scaphoid fracture.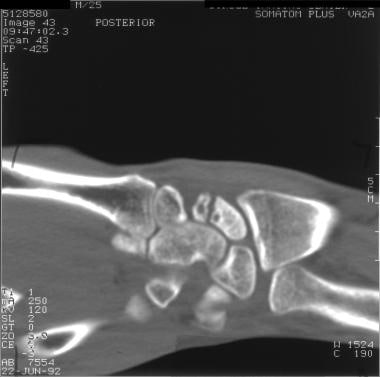 Scaphoid fracture with minimal displacement.
What would you like to print?