Workup
Imaging Studies
It is imperative that radiographs (see the images below) be obtained before surgical treatment so that the anatomy can be accurately understood and careful preoperative planning can be undertaken. [28] Anteroposterior (AP) and lateral radiographs should provide needed information. More sophisticated imaging studies (eg, magnetic resonance imaging [MRI]) should be reserved for unusual cases.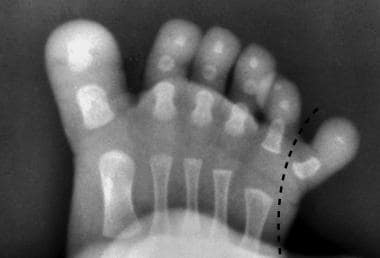 Postaxial polydactyly in a 1-year-old child. In this case, the duplicated sixth toe was excised (dotted line), and the broad distal fifth metatarsal was narrowed.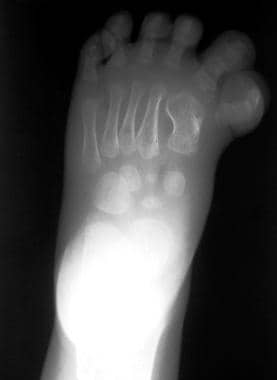 Preaxial polydactyly with longitudinal bracket epiphysis.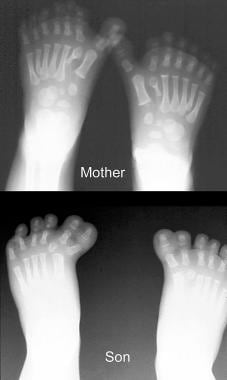 Mother and son with polydactyly. The patterns of deformity are different.
What would you like to print?