Workup
Laboratory Studies
Measure hemoglobin values as indicated, particularly if significant epistaxis present.
Imaging Studies
Imaging studies are rarely needed in the evaluation of nasal fractures.
Plain films are often obtained in emergency departments, but the diagnosis is made based on physical examination findings. As many as 47% of patients with nasal fractures have negative findings on x-ray films. However, see the images below.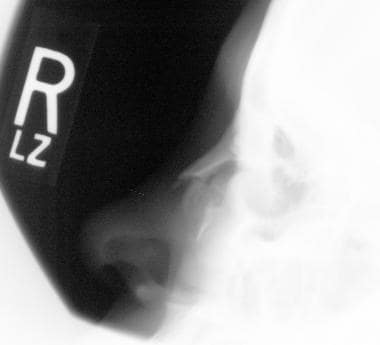 Lateral radiographic view of a displaced nasal bone fracture in a patient who sustained this injury because of a punch to the face during a hockey game.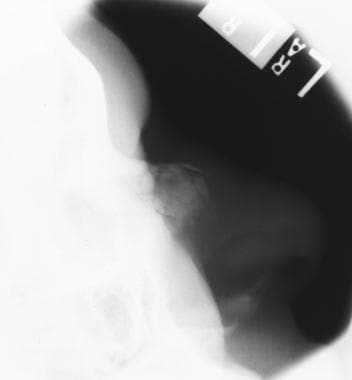 Lateral radiographic view of a nasal bone fracture in an elderly patient who fell forward on her face as a result of syncope. Marked comminution is present.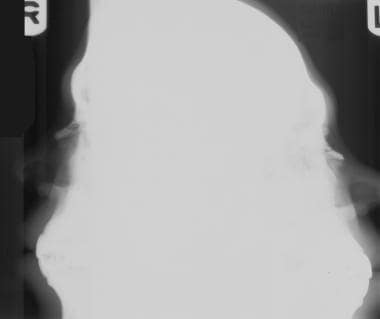 Lateral radiographic view of a minimally displaced nasal bone fracture.
CT scan is also not routinely required. An exception is made for patients in whom more significant injuries are suggested. [6] The force applied to the mid face may cause Le Fort or other midface fractures, orbital blowouts, and naso-orbito-ethmoid complex fractures. In patients with the latter, a CSF leak is possible, with CSF rhinorrhea. Nasal fractures are often associated with such severe injuries. The decision to order CT scans is made based on the history and associated physical examination findings that raise the physician's index of suspicion regarding associated injuries.
What would you like to print?