Technique
Retrograde Pyelography
After the patient has been anesthetized, the procedure begins by ensuring proper positioning of the patient in the dorsal lithotomy position.
Once positioning is complete, a cystoscopy is performed. The physician uses the cystoscope to identify the left and right ureteral orifices.
The physician then uses a 5F or 6F open-ended or cone-tipped catheter to cannulate the ureter that needs to be imaged. Prior to cannulating the ureteral orifice, the ureteral catheter is flushed to ensure that there are no air bubbles within the lumen of the catheter. By doing this, false readings of filling defects in the collecting system are prevented.
At this point, radiographs are taken to ensure proper placement of the catheter.
Once placement is confirmed, the physician may inject the contrast through the catheter. Typically, 5-8 mL of contrast is needed to completely opacify the ureter and renal collecting system. [1] As the contrast is being injected, several images are taken using fluoroscopy.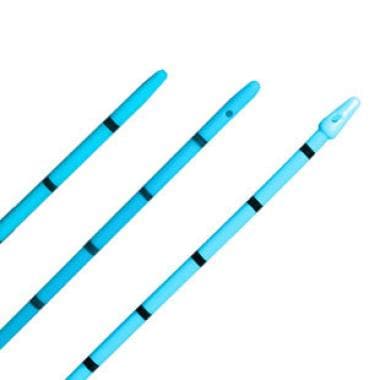 Open and Closed Ended Catheter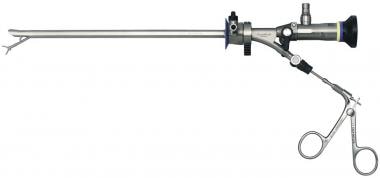 Rigid Cystoscope
What would you like to print?