Periprocedural Care
Equipment
Before the procedure is initiated, a radiant warmer should be obtained, and the patient should be connected to a cardiac monitor. Necessary equipment includes the following:
Sterile drapes

Umbilical catheter, 3.5 or 5 French (see the images below)

Iris forceps without teeth

Small clamps

Scalpel

Scissors

Needle holder

Silk suture (3-0) or umbilical tape

IV tubing and three-way stopcock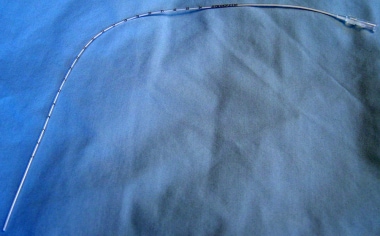 Umbilical catheter (5 French). Note proximal attachment for stopcock.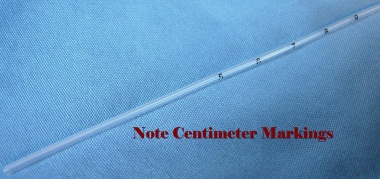 Close-up of umbilical catheter.
Patient Preparation
Umbilical vein catheterization typically requires no anesthesia. The newborn should be restrained in a supine position and placed beneath a radiant warmer.
What would you like to print?