Workup
Imaging Studies
In ED, plain radiography is the diagnostic test of choice to evaluate potential hand fractures. [2]
Standard radiographs include AP, lateral, and oblique views. Example radiographs are shown below.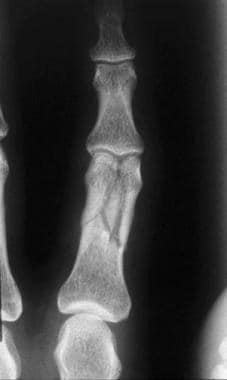 Phalangeal fractures. Complex unstable fracture of the proximal phalanx. Image courtesy of Mark Baratz, MD.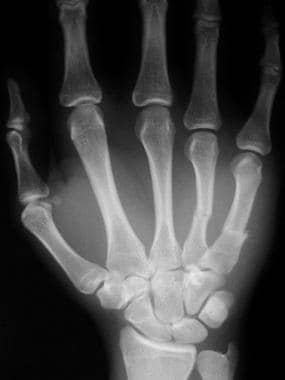 Displaced fourth and fifth metacarpal fractures, anteroposterior view.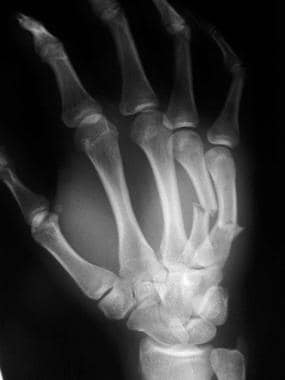 Fourth and fifth metacarpal fractures, oblique view.
Special imaging studies, such as MRI, CT, and bone scans, seldom are needed in ED to evaluate hand injuries.
Procedures
Patients in severe pain or those who require reduction may be anesthetized by metacarpal or wrist nerve blocks.
What would you like to print?