Workup
Laboratory Studies
The diagnosis of infection with Hymenolepiasis is made by direct examination of eggs in concentrated stool specimen. Multiple stool examinations increase the yield of testing. [6]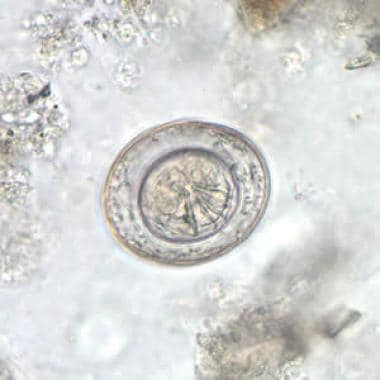 H nana egg in an unstained wet mount. Courtesy of the Centers for Disease Control and Prevention (CDC at http://www.cdc.gov/dpdx/hymenolepiasis/index.html).
What would you like to print?